La Foret – Home of Events: Nunta in natura
Cunoastem locatia La Foret – Home of Events inca de pe vremea in care era o idee a doi tineri entuziasti. Si am fost printre cei care, alaturi de ei, am numarat zilele pana la inaugurare. Am descoperit un spatiu luminos, idilic, cadrul perfect pentru evenimente in mijlocul naturii. Acestea fiind spuse, ni s-a parut ocazia ideala sa implementam tema La Dolce vita sau nunta cu tema italieneasca.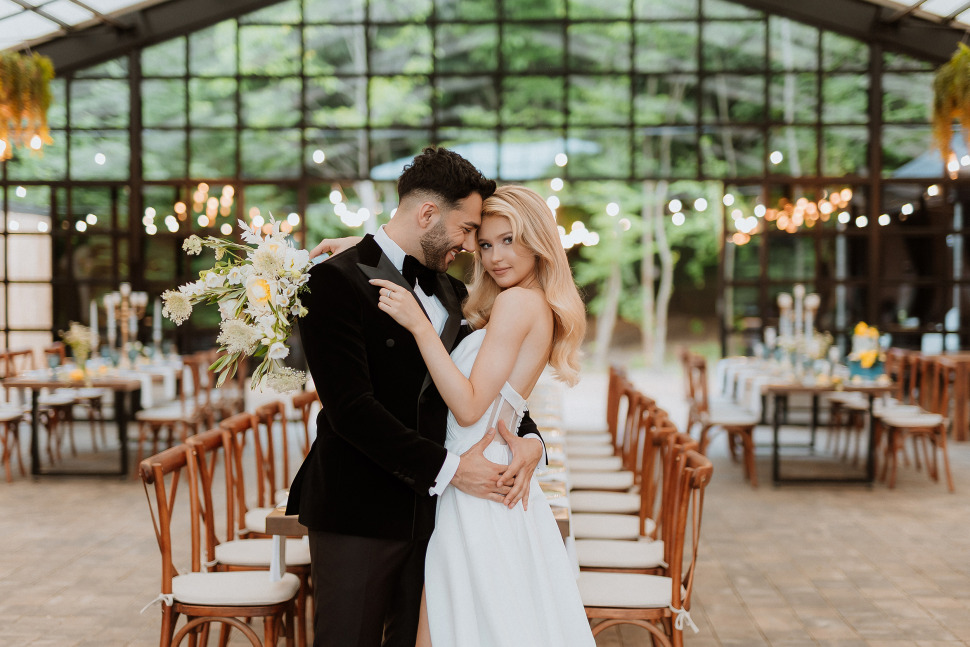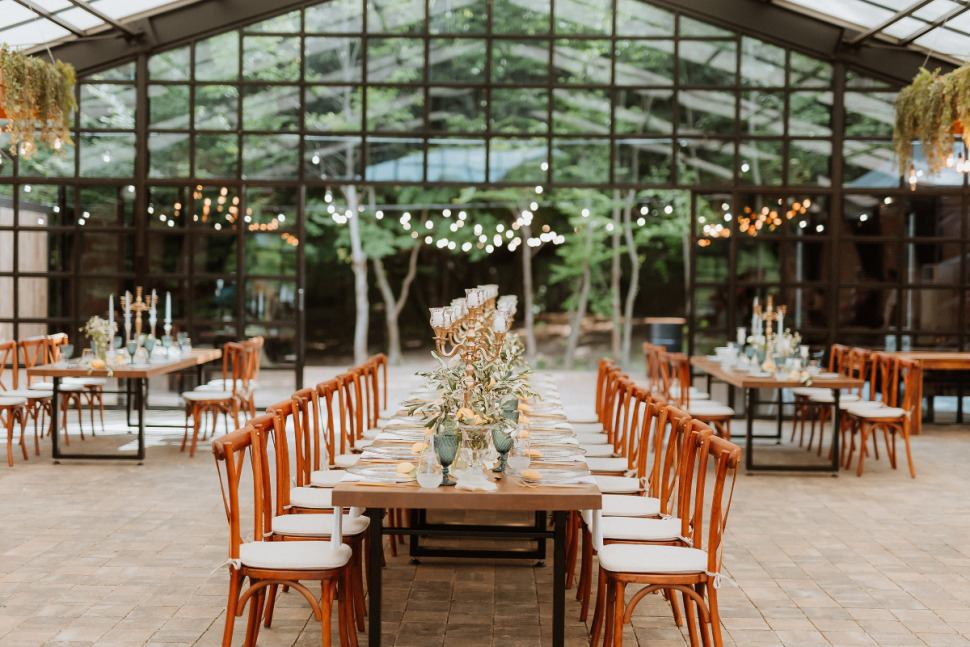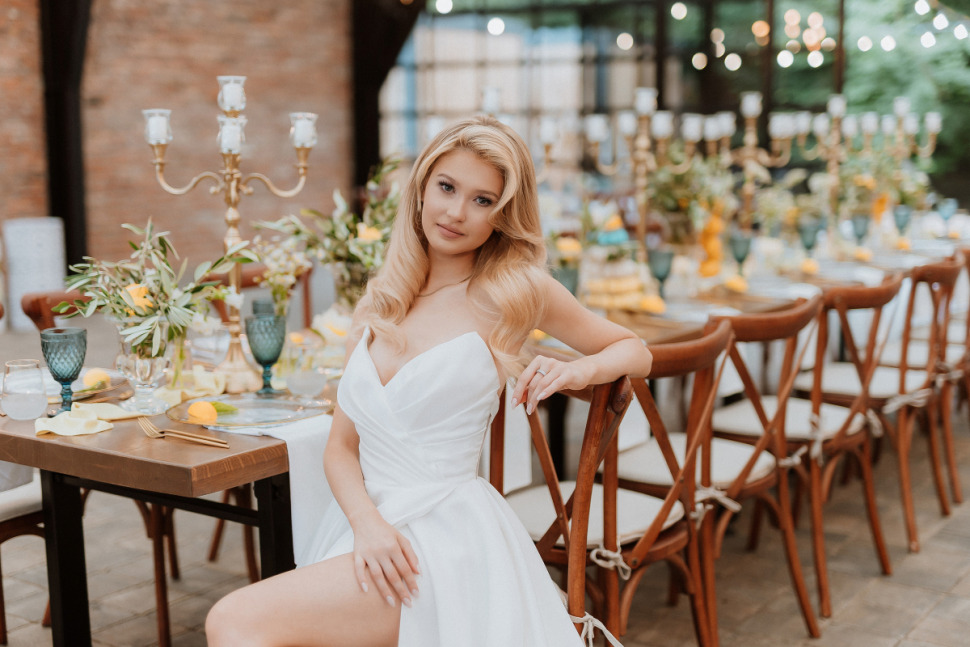 La Foret – Home of Events
La Foret – Home of Events ofera cadrul perfect pentru evenimente intime, in mijlocul naturii. Sala poate gazdui pana la 200 de persoane in interior. Iar spatiul se poate extinde cu ajutorul celor doua terase. Prima terasa se afla deasupra cladirii, a doua fiind amplasata langa padure.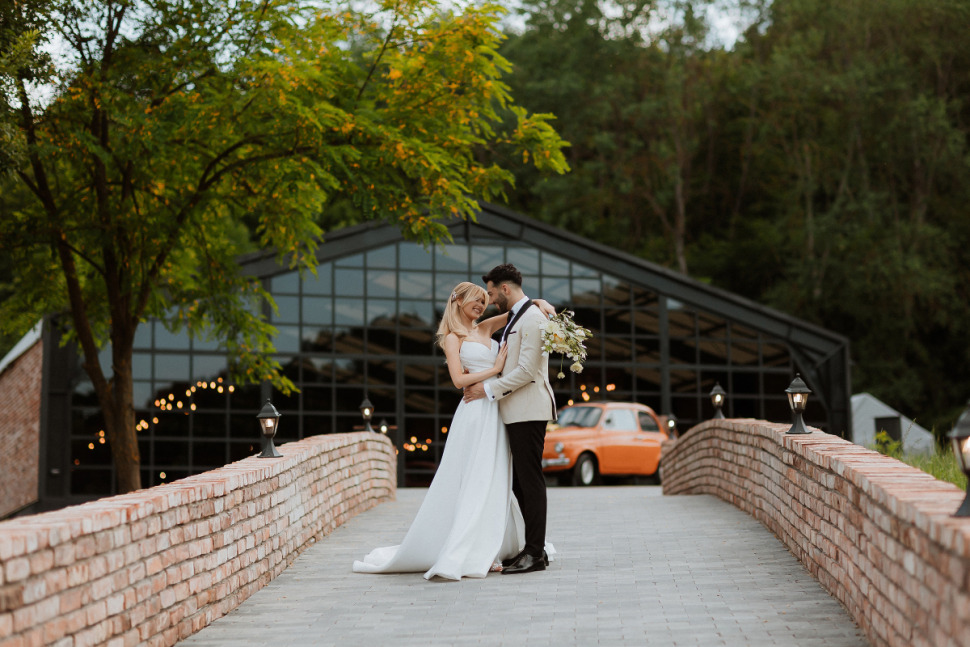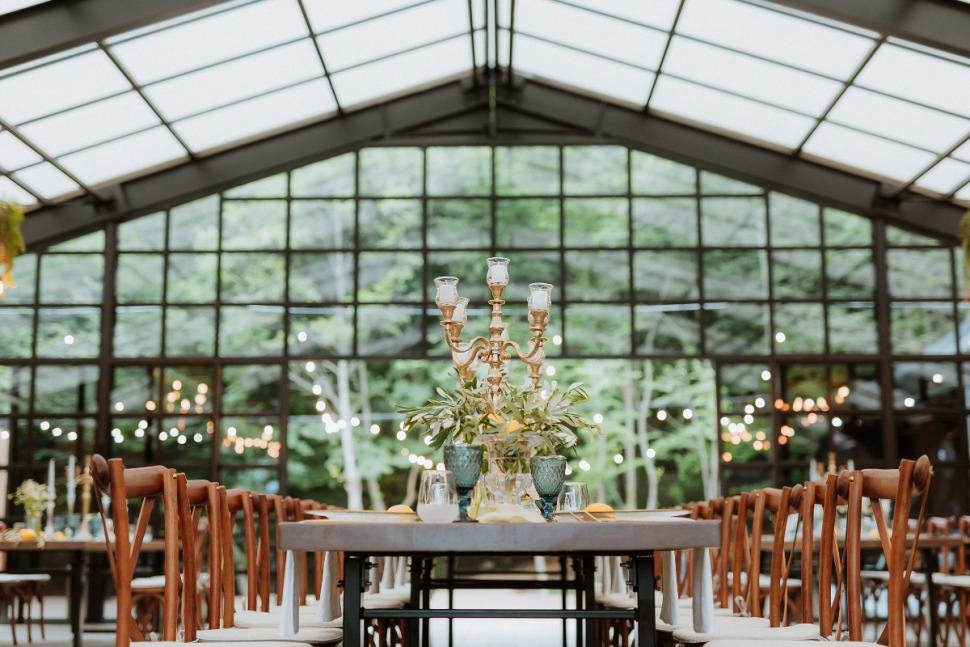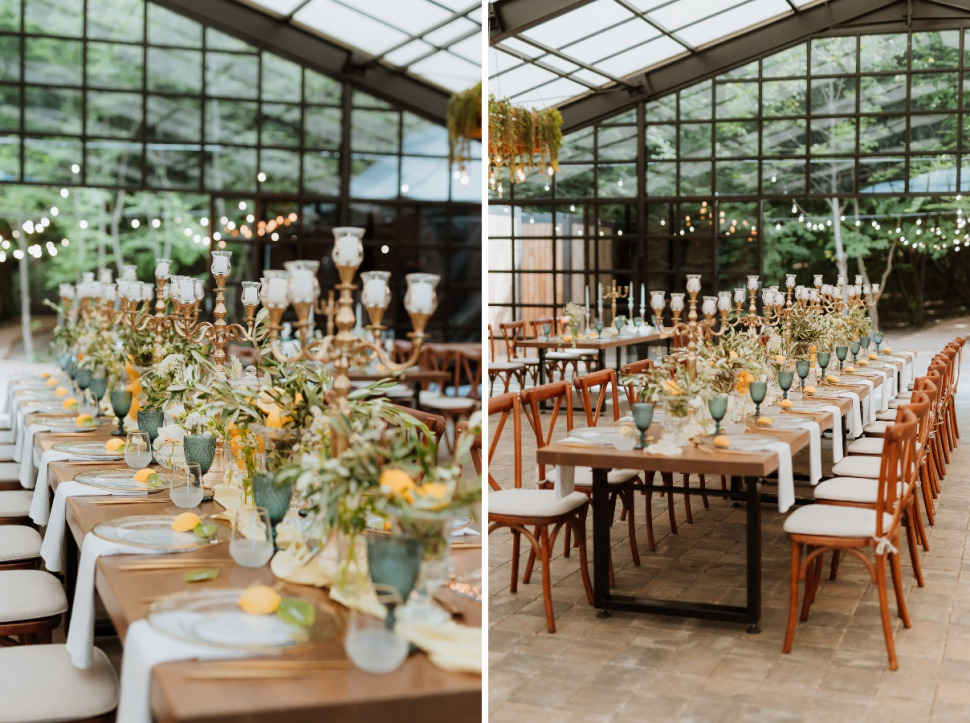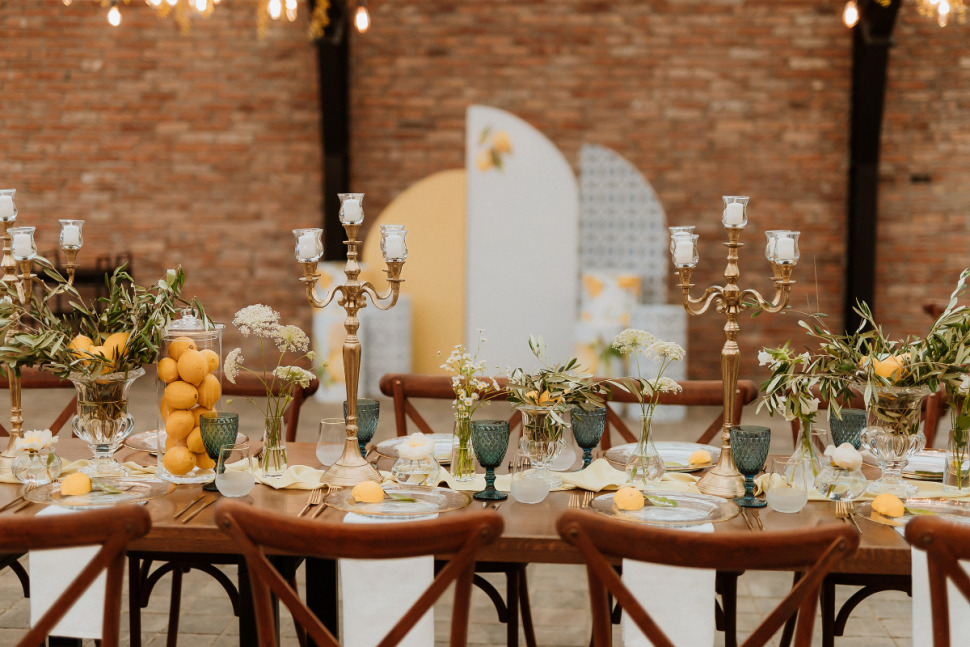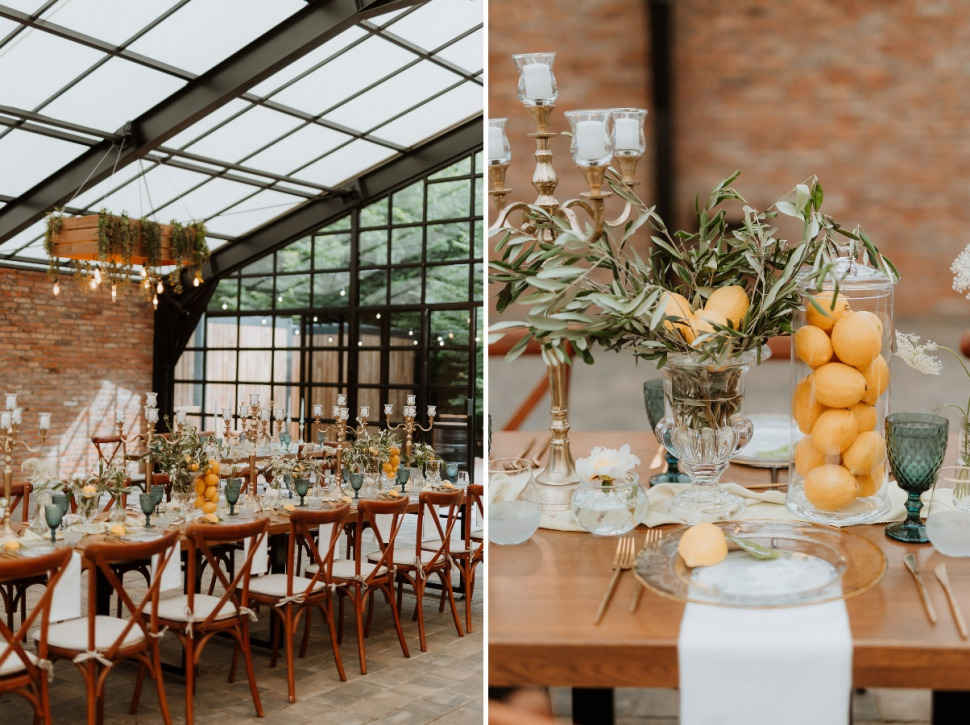 Decorul si organizarea unei nunti cu tema italieneasca
Pornind de sloganul locatiei Good vibes only am ales ca tema La dolce vita. Nuntile in stil italienesc sunt foarte indragite de echipa noastra. Asadar, cromatica, mesele lungi, imbinarea decorului cu spatiul inconjurator ne-au inspirat, iar echipa formata din Ion si Laura Marin ne-au ajutat sa realizam cadrele visate. Si pentru ca oferim servicii de organizare a unui eveniment, am avut grija sa personalizam totul pana la cel mai mic detaliu. Astfel, cu ajutorul echipei Estee Paper, am realizat meniuri individuale si place carduri. Am personalizat panourile, pentru cadrul foto, cu elemente grafice specifice temei. Iar propunerea noastra cromatica din decor s-a regasit pana si in culoarea prajiturilor realizate de Smafi.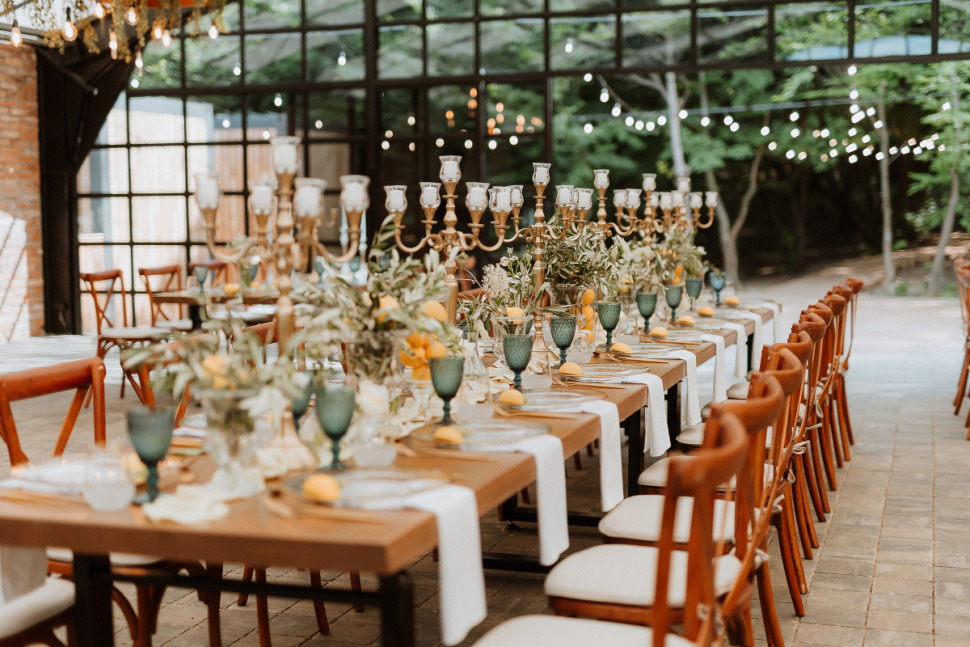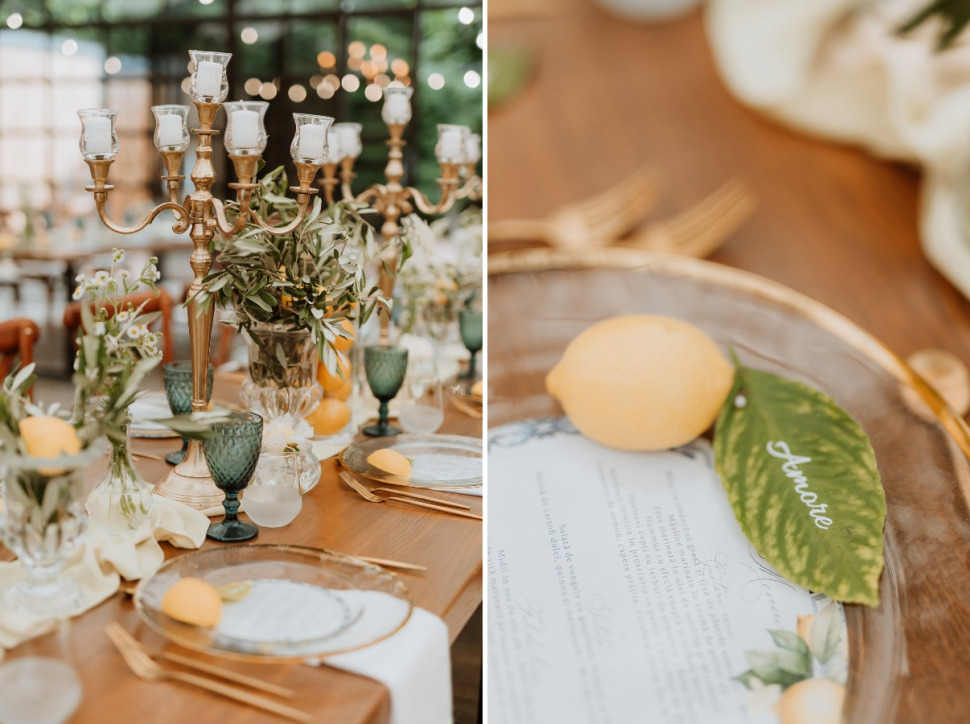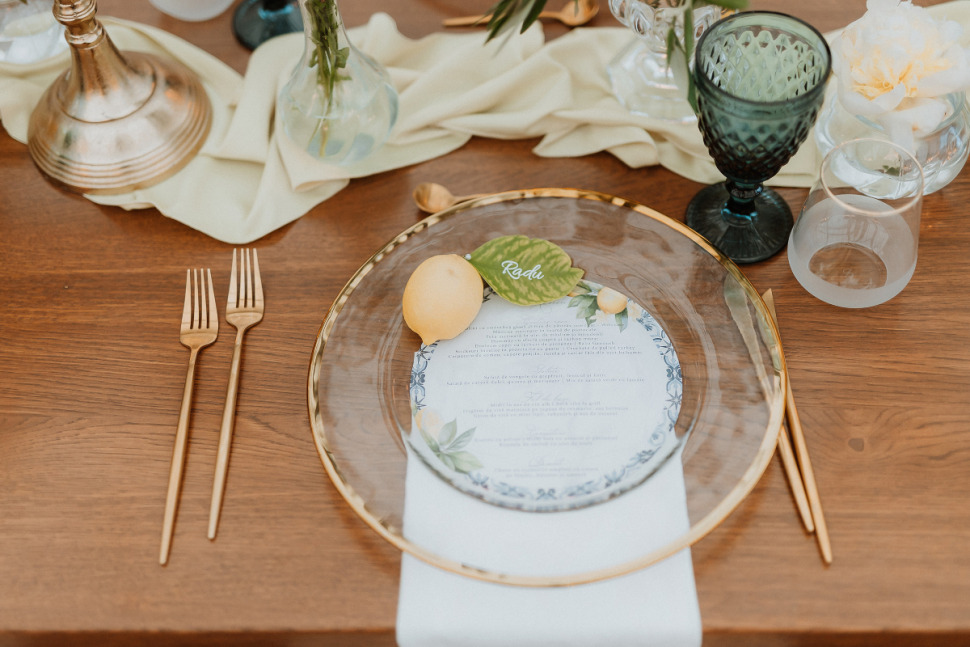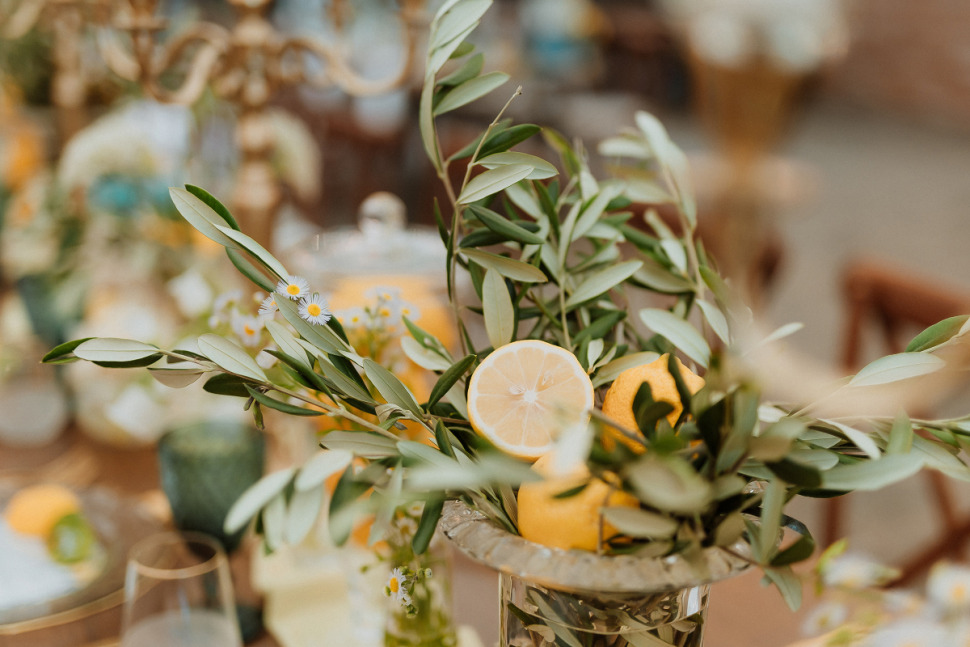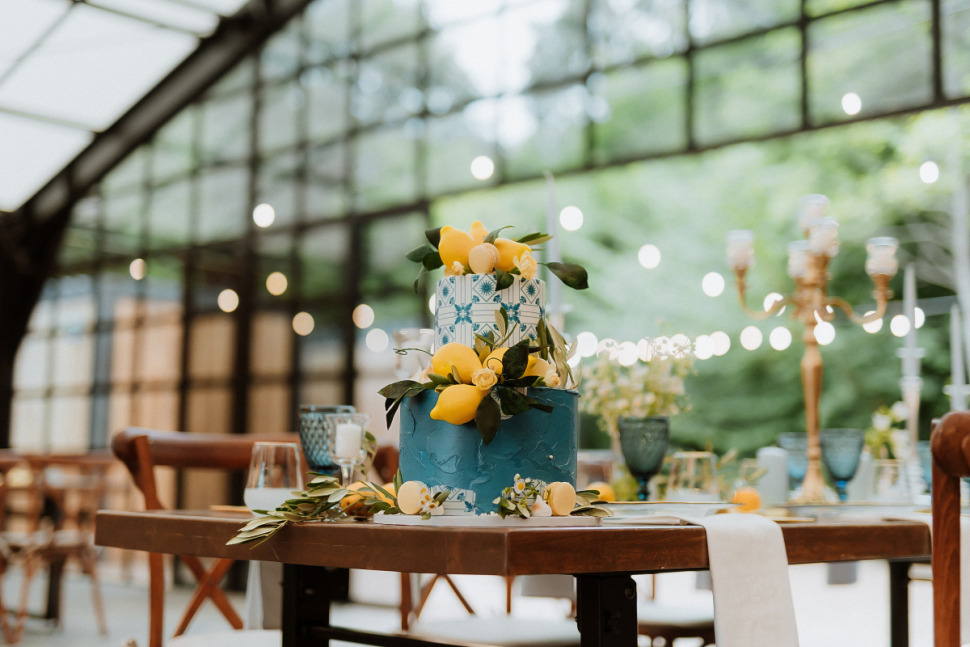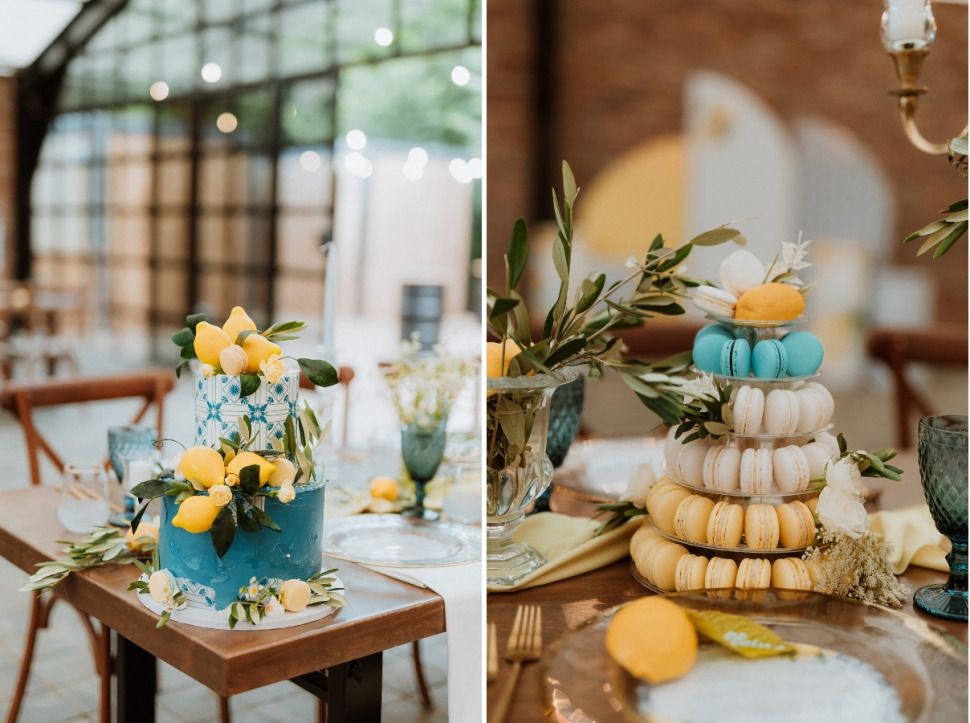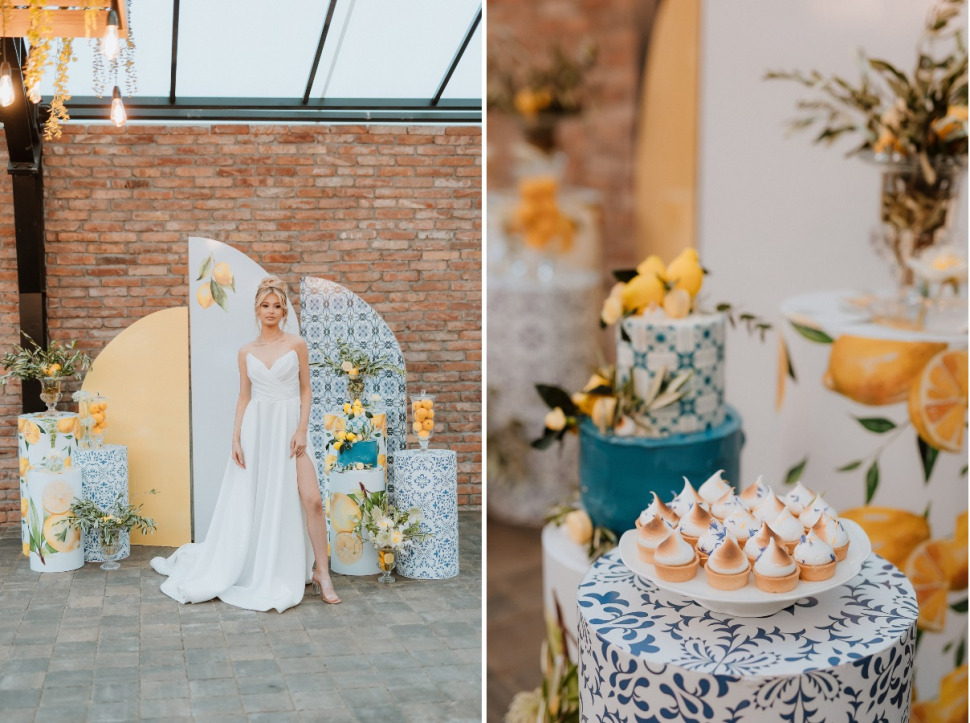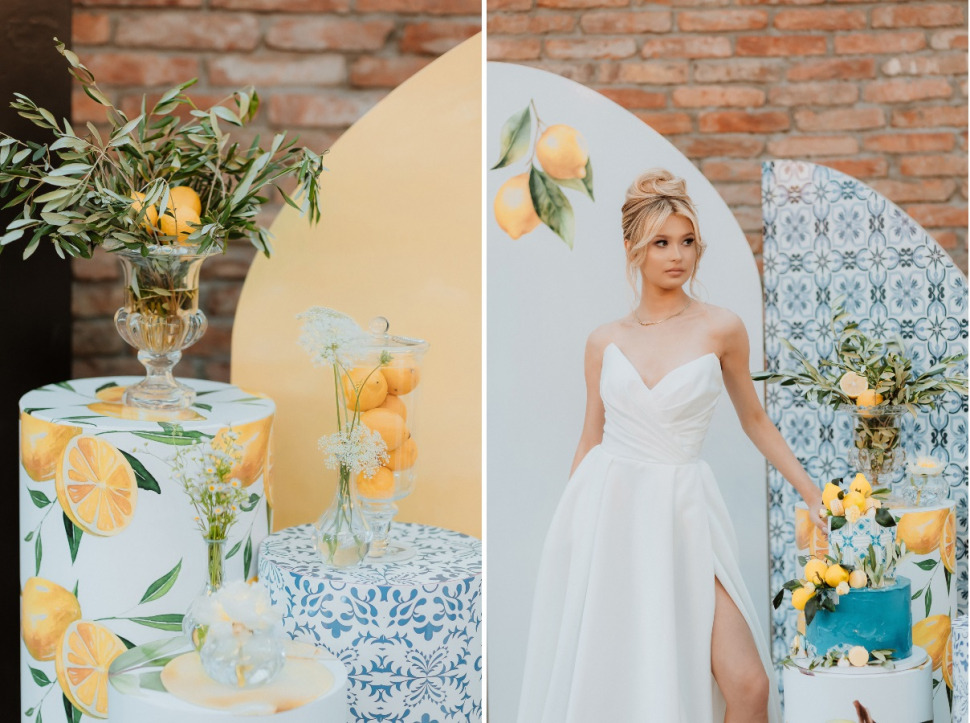 Lucreaza cu noi: event planning si decor
Daca ai ajuns la aceasta postare deoarece iti doresti un eveniment in La Foret – Home of Events hai sa iti prezentam numeroasele optiuni de decor. Avem pachete minime pentru decor de nunta, dar si pachete extinse de decor & planning sau unul in care includem coordonarea in timpul nuntii. Te ghidam printre ofertele actualizate din baza noastra de date cu furnizori auxiliari, pana ii gasim pe cei potriviti. Fireste, creditele iti vor apartine, iar in ziua evenimentului ne asiguram ca te opresc doar invitatii ca sa te felicite. Astfel, daca ai idei, dar nu stii de unde sa incepi: te asteptam la showroom.
0726 077 288 | [email protected]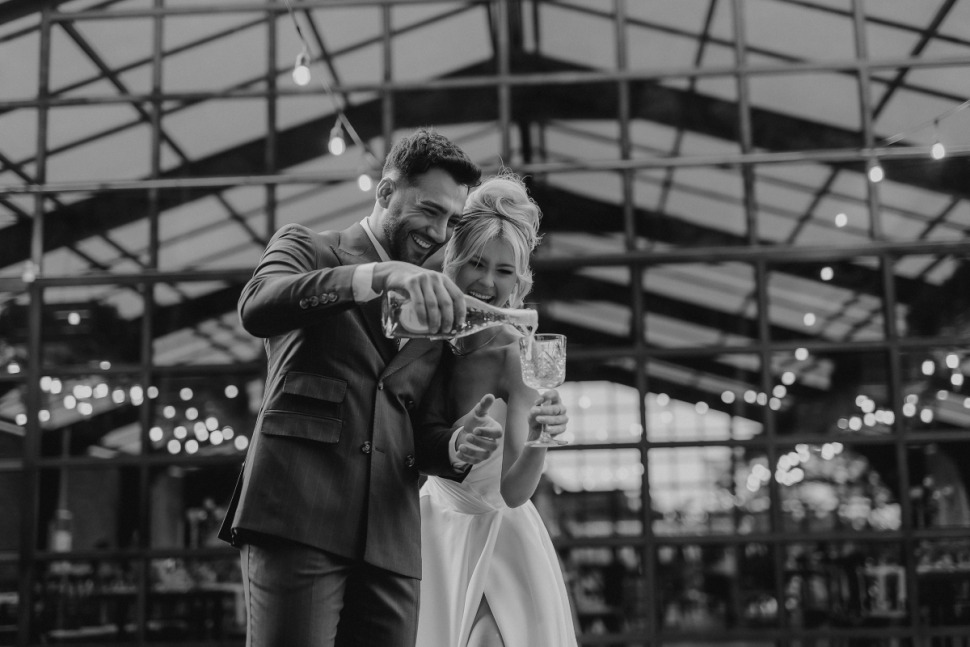 Locatie: La foret – Home of Events | Foto: Laura Marin – Expression wedding photographer | Video: Ion Marin | Aranjamente florale: Petale | Rochii de mireasa: Royals Rochii de Mirese | Costume: Emporium Suits | Prajituri: Smafi | Makeup: Irina Boboia | Hair: Oana Lucescu | Imprimate: Esteepaper | Modele: Lexi Balea, Dylan Lemarchal